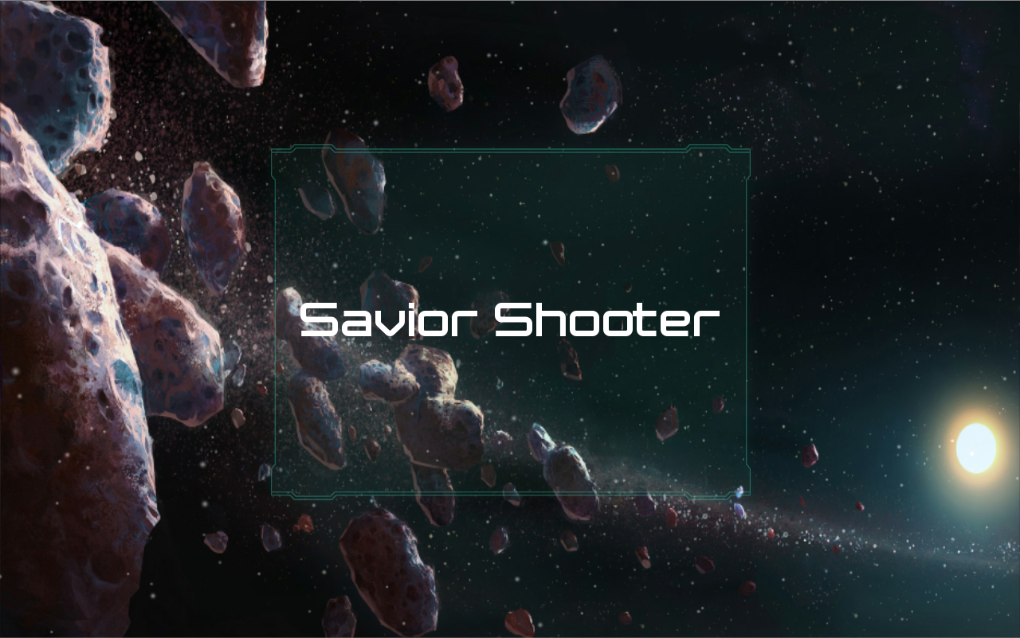 Savior Shooter
Savior Shooter
You are the Savior,
Shooting in the Space.
In this arcade space shooter game, your mission is to destroy as many asteroids as possible on your way to collision with Earth, avoiding the dangers when you can not destroy them.

Be aware to collect the Power-ups that appear on screen, provided by your supporters.
Use the arrow keys or 'WSAD" to fly the ship shoot with "CTRL" or left mouse button, active one of your shield loads that you have with right mouse button. You also can fire a 5 shots burst, using "SHIFT", but this will leeave you for some time without being able to fire.
Red shots are explosive, they destroy asteroids on explosion. Already the blue shots are piercing and can grind all the asteroids they hit by turning then into small pieces.
Alse Beware of the sharpnel after explosions, and save us all!!
A Space shooter based on Unity tutorials to experience this style of development and explore my curiosity with power-ups, difficulty progress, many types of hazards, collision effects and different levels of ammunition.
To see more about me and my incoming projects... visit icarotorres.github.io. See ya soon!
Install instructions
In This WebGL build
All you need to do is play while surfing in the game webpage, or wherever its was embedded.
In Standalone Win_x86_64
You need to download this Windows build version and keep the .exe and the data folter togheter and run the .exe file directly or by a shortcut elsewhere.
Soon Android build